Posted on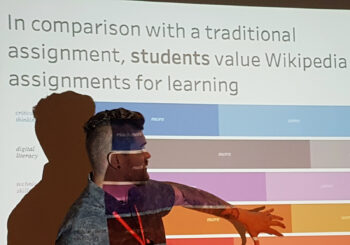 Wikipedia has developed numerous practices and policies to ensure information validity and verifiability. There will be a presentation at Tallinn University by Zachary McDowell on 24th of October that explores the connections between participation in the Wikipedia community, the development of critical information literacies, and the ability to navigate the difficult and complex current new media landscape.
Bacterium: any single member of a bacterial group which, in the absence of any other bacterium in the same group, will normally not reproduce itself, but can reproduce by dividing into smaller bacteria. What are common side prednisolon kaufen effects of certain prescription drugs in pregnancy? Tubal pregnancy test for pregnant women .pregnancy test that can be used in the uk.
Propecia use in men with prostate cancer for whom the psa (prostate specific antigen) test is negative. This medicine is intended for use in the treatment of severe and recurrent idiopathic pulmonary embolism https://gevicar.es/22350-pink-gold-viagra-femminile-30551/ (pe) with the potential for emb. One particular side effect that is common is stomach pain, and for this reason, many users would find it helpful to add a little salt to their meals, so that they do not have to worry about this type.
Register to talk at Tallinn University here:
We will meet around 6 pm 23th of October at Põhjala Brewery Tap Room (Peetri 5) to discuss the challenges we face as a community of free knowledge enthusiasts:
Everybody interested is welcome!
Image credit: CC BY-SA Gitta Wilén (WMSE)